This system provides grounded 120-volt AC electrical service for the microwave, refrigerator, converter, and USB outlets. NONE OF THESE APPLIANCES OR OUTLETS WILL WORK IF THE CAMPERVAN IS NOT CONNECTED TO SHORE POWER. To connect the power cord to external service, turn off both the circuit breakers at the external service and the campervan power distribution panel. Plug the extension cord from the van into the power source and turn both the circuit breakers back on.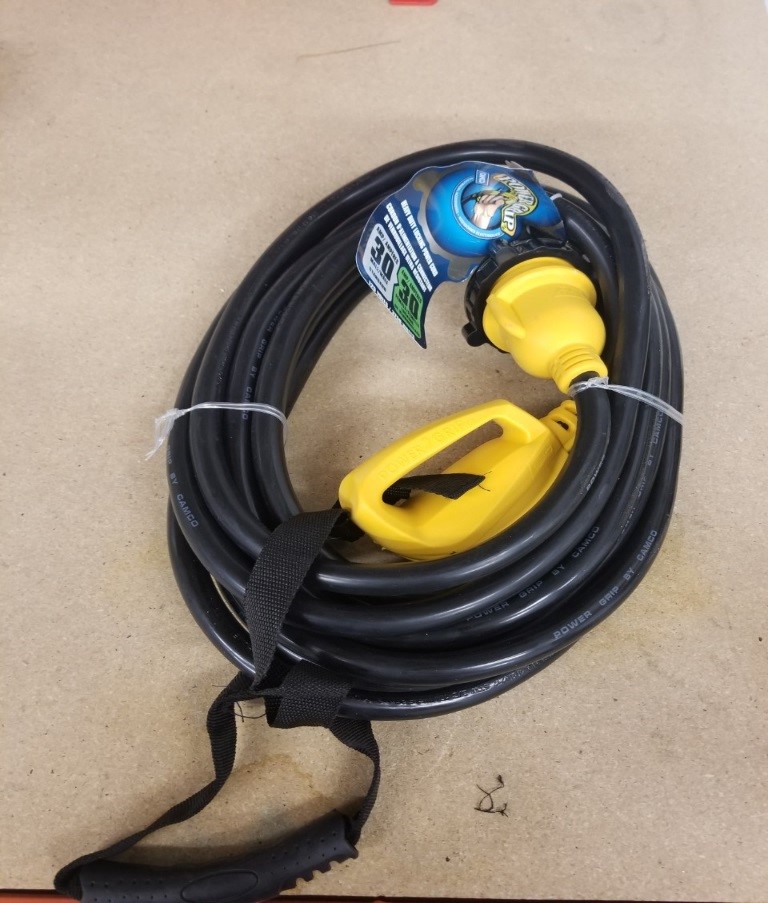 POWER CONVERTER
The converter will automatically supply 12-volt DC power when your campervan is operating on 120-volt from the generator or a public utility. The DC power converter will charge the HOUSE battery when plugged into 120-volt AC service or by a generator.
GROUND FAULT CIRCUIT INTERRUPTER (GFCI)
The power outlets located on the side of the microwave cabinet are protected by a Ground Fault Circuit Interrupter (GFCI). This device is intended to protect you against the hazards of electrical shocks possible when using electrical appliances in damp areas.
Should a circuit or appliance (electric shaver, hair dryer, etc.) develop a potential shock hazard, the GFCI device is designed to disconnect the outlet (and other outlets on the same circuit),
To test the GFCI:
1. Connect the main power cord to 120-volt AC.
2. Push the TEST button. The RESET button should pop out, indicating that the protect- ed circuit has been disconnected.
3. If the RESET button does not pop out when the test button is pushed, a loss of ground fault protection is indicated. Do not use any electrical outlets. Have the campervan electrical system checked at an authorized Fleetwood dealer or by a qualified electrician. Do not use the system until the problem has been corrected.