The gas cooker is not working?
For the gas cooker to work ensure gas bottle is turned all the way on (turn tap on bottle anti-clockwise) and the isolation valve is open. Ensure for safety you turn the gas bottle off when not in use.
Isolation valve open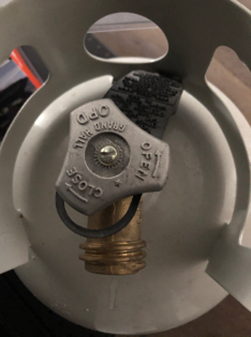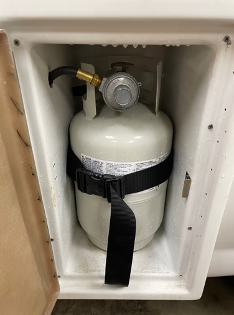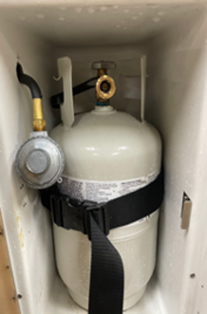 Problem

There is no gas flowing

Cause

1. Gas bottle is empty.

2. Gas bottle is not turned on.

3. Isolation valve in the Gas Box is not turned on.

4. Some vehicles have a second isolation valve inside the cupboard next to the fridge.

5. The stoves igniter may not be working.

Diagnose

1. Check to see if gas bottle has any gas in it. All bottles should be full on pick up.

2. Lift the bottle and shake, you should feel the gas moving inside the bottle.

3. Is the gas bottle is turned on. Open by turning knob located on top of the bottle in an anticlockwise direction.

4. Is the isolation valve in the gas box turned on? Turn it so it is in line with gas pipe not across.

5. Check if the second isolation value inside the cupboard next to the fridge is turned on.

Solutions

1. If the gas bottle is empty or low on gas then have it refilled at the nearest service station.

2. Make sure the tap at the gas bottle is turned all the way on when gas is required.

3. Make sure the isolation valve(s) is open.

4. Use a the matches provided to light the stove.
Final Tip & Tricks
When in extreme cold temperatures, try warming up the van's Regutalor hose for better gas flow. (Hand friction, Warm cloth, etc).
Still having trouble?
If none of the above has worked for you, please contact us and we can perform further troubleshooting. All options for contacting us are listed at the bottom of this page.