There are Toll roads in Australia
You will know if you are about to enter or are driving on a toll road as there are large signs, indicating you are on or about to enter a toll road. You can back date a payment for a toll road you have recently travelled on.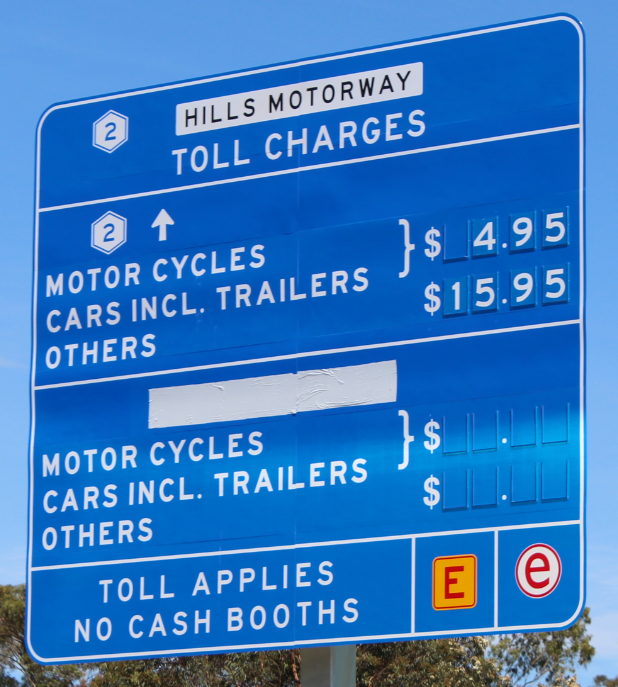 All toll roads in Australia are electronic - meaning you will have to pay your tolls online unless you have purchased a Toll Pass in advance (see more information below on this).
Remember!
It is the hirer's responsibility to pay for ALL Toll Road Fees during the hire period. We will charge a $75 administration fee if we receive unpaid Toll notices. This fee is for processing Toll notices from our business name to yours. When the fine has been transferred to your name you will need to pay that too. This creates a huge amount of work so please just pay your tolls on time!
_____________________________________________________________________
LinktGO – Use the app to pay for tolls

LinktGO is an app made especially for the occasional toll road user and ideal for travellers. It covers all toll roads across Australia with no set up costs, but a service fee for each toll crossing.
LinktGO works on all Australian toll roads. It uses your phone's GPS to log your trips in real time. Review and pay trip by trip.
Download the app here Apple / Google
SYDNEY
You can find a map of NSW Toll Roads and a toll cost calculator below:
https://www.linkt.com.au/sydney/using-toll-roads/toll-calculator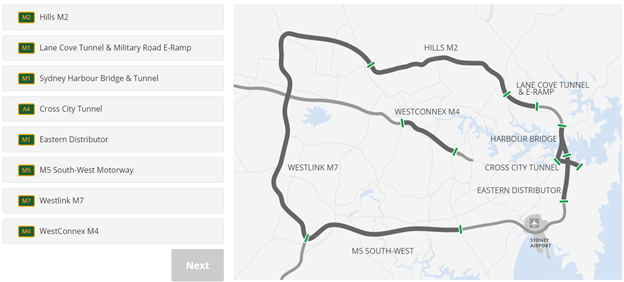 BRISBANE & GOLD COAST
You can find a map of QLD toll roads and a toll cost calculator below:
https://www.linkt.com.au/brisbane/using-toll-roads/toll-calculator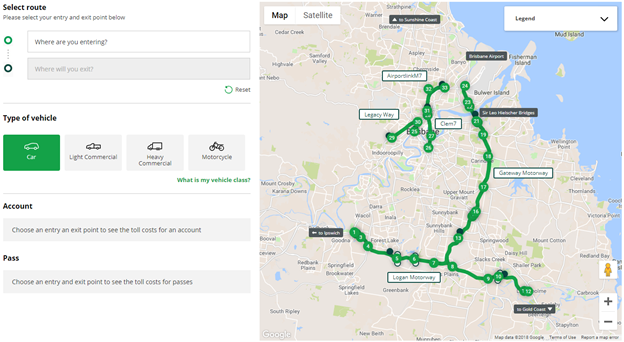 MELBOURNE
You can find a map of VIC toll roads and a toll cost calculator below:
https://www.linkt.com.au/melbourne/using-toll-roads/toll-calculator