This article applies to campervans in Australia and New Zealand. If you are renting a campervan in the USA, please refer to your in-vehicle manual.
Your campervan is equipped with two batteries: the engine battery that powers the vehicle, and a secondary 'house' battery in the back, which powers the appliances* such as interior lights, USB chargers, water pump and fridge. The 240v power outlets and microwave are powered only by direct power from campsites.
We recommend charging the house battery overnight at campsites every few days to avoid it going flat, which will cause your appliances to stop working. The house battery will charge while driving, but this is generally not enough to run it for your entire trip. Where available, the battery will also charge automatically from the solar panel (not available on all models).
How to connect into power:
1. You are provided with a power lead to connect the van to power at campsites.
2. The power inlet on your van is on the outside on the driver's side.
3. Connect from the van to the power pole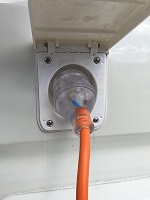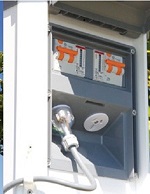 4. Make sure the RCD/Safety switches on the pole and the inside of your van are in the ON/UP position.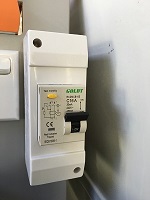 5. You should now be able to use the microwave and power outlets. Your house battery will charge automatically while connected.
Something not right? Refer to our troubleshooting guide or contact our friendly Customer Care team. All of our contact options are listed at the bottom of this page.
*All appliances may not be present in your vehicle depending on the model, if you have any questions, please contact us.