FILLING THE ON-BOARD WATER TANK
The on-board freshwater tank can be filled using the external gravity fill. Ensure you empty the Grey water tank before filling this water tank.
Gravity fill –The gravity water fill is located on the exterior of the campervan. The on-board water tank can be filled here. To fill the freshwater tank, remove the cap, and fill the tank using a potable water hose. You will feel air coming out of the vent screen while the tank is being filled. Once water comes out of the vent hole, the tank is full. DO NOT USE A HIGH-PRESSURE HOSE WHEN FILLING THE TANK.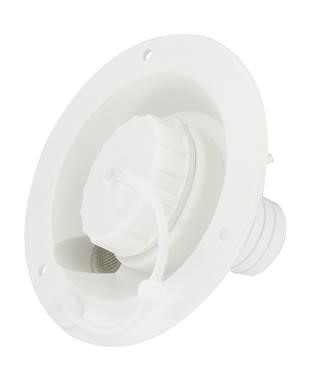 DRAINING THE FRESH WATER TANK
Avoid leaving the water in the tank when the campervan is not in use. To drain the freshwater tank, turn the faucet and pump on until there is no more water coming out of the faucet. This should only take a few minutes. Immediately shut off the faucet and water pump once the tank is empty.