STOVE-TOP
The stove-top burners are operated with Propane. The basic operation is the same as the stove-top in your home.
This warning label is in the cooking area to remind you to provide an adequate supply of fresh air for combustion. Unlike homes, the amount of oxygen supply is limited due to the size of the campervan, and proper ventilation when using the cooking appliance avoids danger of asphyxiation. It is especially important that cooking appliance not be used for comfort heating as the danger of asphyxiation is greater when the appliance is used for long periods of time.
When you use the stovetop for cooking always open a vent or window to provide ventilation. Never operate the stove-top when you are sleeping or if your alertness is impaired in any way.
LIGHTING PROPANE APPLIANCES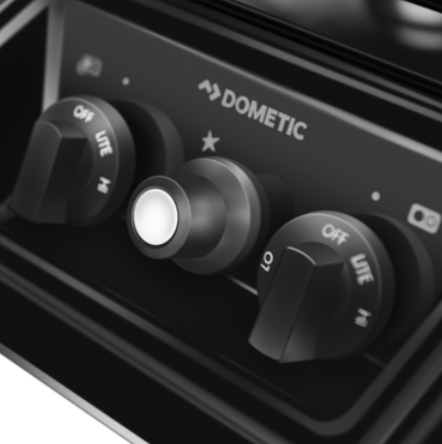 Turn the valve on propane tank to the "ON" position
Turn only one of the knobs to the "LITE" position.
Press the center igniter button several times until the burner ignites. If the igniter does not work use matches or a lighter.
Set the burner to the desired level.
Turn the second burner on to lite.
Turn propane bottle off when not in use.