Unfortunately, in heavy rain events campervans can leak as they are not completely waterproof. The most common areas for water leaks are roof vents, windows and doors. See below some information on steps you can take to minimise water entering the vehicle. Of course, you can always contact us to talk over your individual situation. Our contact options can be found at the bottom of this page.
Roof Vents
Due to legal requirements, campervans can not be completely sealed. They require ventilation for internal gas cookers and for sleeping. This does mean there is an open hole in the roof vents. They are designed to keep water out, however, in particularly heavy rain water will inevitably get in. To minimise the extent of water entering the vehicle:
Park your campervan on a flat surface and in a direction where the open parts of the roof vent are facing away from the prevailing weather.
Doors
The most common door for leaks is the sliding door. This is because the door is more difficult to close firmly from the inside.
Ensure that the door is closed firmly and tightly (Don't be afraid to close it firmly)

Check the rubber seal: If this has come away from an area you can easily put this back in place. To put it back into place correctly, crimp the ends of the rubber firmly together with your hand and then push it back on. If the seal is worn or damaged, you may purchase tape at a hardware store and build up the seal to close the gap.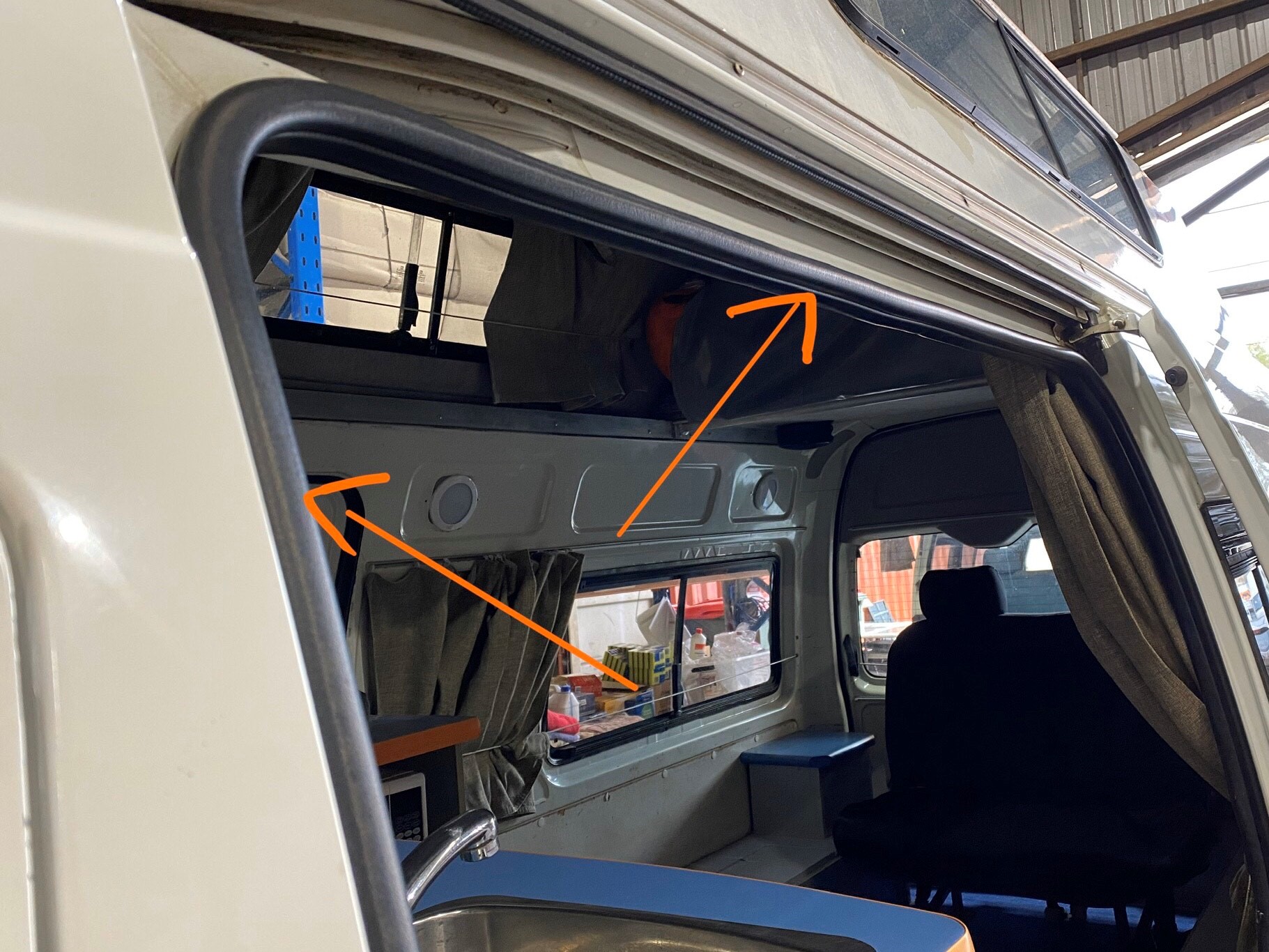 Windows
Ensure windows are firmly closed.

Check drainage holes. The frames of the windows in the campervan have holes at the bottom to channel the water out. Ensure these holes are not blocked. Clear the holes if necessary, using a butter knife.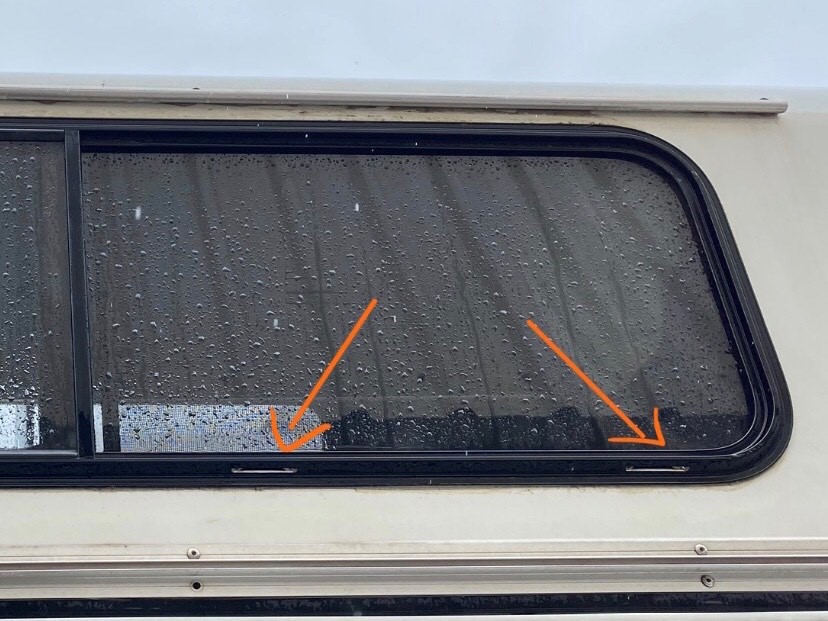 Temporary repairs
As a temporary measure in extreme weather events purchase:
Plastic sheeting & good quality duct tape.
Use the plastic sheeting and tape to cover the affected area of the vehicle. If you are able to find "Flextape" which is a strong rubberized waterproof tape that is fantastic for stopping leaks. Please keep the receipts for expenses as Travellers Autobarn will refund you. As per our agreement minor repairs costing less than $100 may be done without our authorization and will be reimbursed upon completion of the rental if tax invoices are produced. If repair costs will exceed $100 please contact Travellers Autobarn first. Our contact options can be found at the bottom of this page.

Want to speak with us?
Please contact us and we will be happy to assist with your individual situation. All options for contacting us are listed at the bottom of this page.